Sunday Lunch in Berkshire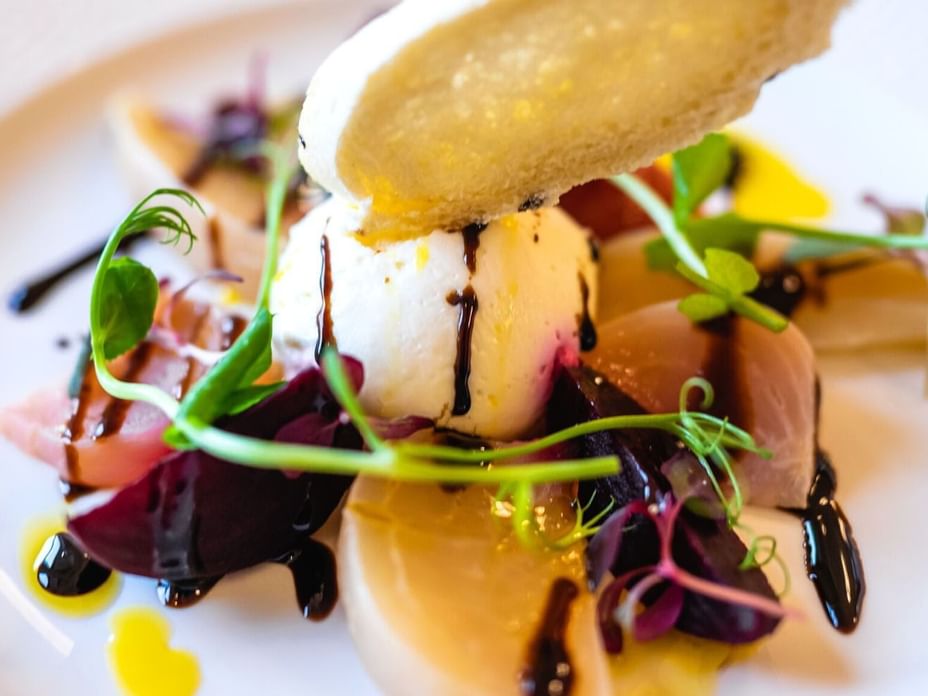 Sunday is the perfect day to relax and spend time with family and friends over a delicious Sunday Lunch and there's no better place to enjoy the great British tradition of a Sunday Roast than at Easthampstead Park Hotel between Wokingham and Bracknell.
Is this the Best Sunday Lunch in Berkshire? Only you can decide!
So why not come join us for a relaxing dining experience in the beautiful Berkshire Countryside at Easthampstead Park and enjoy a delicious, traditional Sunday Roast Lunch here with us.

……and maybe even finish the afternoon off in our friendly Bar or on our Al Fresco Terrace!

Sunday Lunch Berkshire: **SAMPLE** Menu
Please note this is a sample menu only. Not all options will always be available as product sourcing is seasonal and the menu is very much dependant on current supply which could experience disruptions for a number of different reasons.

Why Have Sunday Lunch at Easthampstead Park?
Our amazing chefs create the most scrumptious lunching options all to be served to you by professional experienced staff in wonderfully majestic surrounds.

Our Mansion House is newly renovated after a £10 million facelift and our beautifully maintained gardens are a treasure in the area.

To make a booking the fastest and easiest option is to use our ONLINE BOOKING PORTAL to make your reservation.
Alternatively if you have questions about Sunday Lunch in Berkshire here at Easthampstead Park hotel you can call Call +44 (0)1189 74 75 76

What other reasons could you want to try a Roast Sunday Lunch in Berkshire?
Best Sunday Lunch in Berkshire?
From Bracknell to Bray and Wokingham to Windsor, Easthampstead Park is becoming well known in the area for offering tantalising gastronomical offerings in wonderfully inviting and unique Berkshire countryside surrounds.

The Covid pandemic has certainly been challenging for restaurants like ours here at Easthampstead Park but thankfully, we're now once again FULLY OPEN and raring to go!

We're excited to once again be providing the Best Sunday Lunch in Berkshire to our wonderful Easthampstead Park clientele, and to all the residents of Bracknell, Wokingham and throughout the surrounding counties.

We look forward to welcoming you here soon!
Sunday Lunch in Wokingham
Whilst there are a number of Restaurants in Wokingham that are suitable to meet friends and family and enjoy some quality times with our loved ones, none quite capture the imagination like the magical destination of Easthampstead Park here in Wokingham.

From the long straight tree lined driveway to the majestic mansion house, manicured gardens and plush newly renovated interior of the hotel, there's no venue for many, many miles that can compare with Easthampstead Park.

And Sunday lunch is just part of what's on offer here – check out our Afternoon Tea Page for more dining inspirations here in Wokingham.
Sunday Lunch in Bracknell
Easthampstead Park is actually just as close to Bracknell as it is to Wokingham as it's actually situated an equidistant between the two Berkshire cities.

So for all our Bracknell friends there's no excuse to delay coming to check out the grandest hotel in the area and perhaps enjoying a Sunday Roast Lunch in the process.

Afternoon Tea , Alfresco Dining and a fully stocked Bar that's open to residents and non-residents alike, is only but a part of what we offer here at Easthampstead Park between Wokingham and Bracknell.

So why not discover what's right on Bracknell's doorstep and come visit us to find out for yourself – bring the family, bring everyone!