The Terrace Restaurant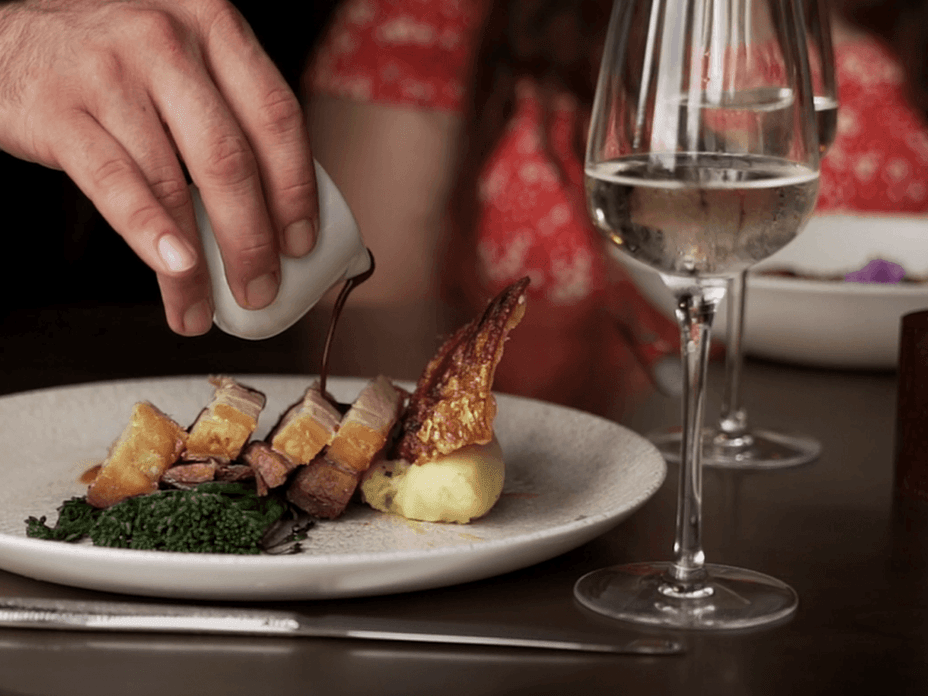 Instantly welcoming, the Terrace Restaurant here at Easthamsptead Park in Wokingham, offers a relaxing sanctuary where soaring ceilings and vast glass expanses achieve a chic contemporary atmosphere, while friendly attentive staff anticipate your every need.
Our executive head chef Simon Genduso creates everything in house, producing innovative & modern cuisine.

Committed to serving the finest local & seasonal produce yet prepared in a stylish & simple manner, his dishes are designed to captivate YOUR senses.
Bringing a wealth of experience, the proprietors vision was to create an exciting dining experience with exemplary, unobtrusive service in relaxed convivial surrounds. Light, bright and airy the Terrace Restaurant overlooks the magnificently manicured formal gardens and beautiful Berkshire countryside.
PLEASE NOTE:
All our Menu's across all our dining options are SAMPLE MENU'S only. Prices are subject to small fluctuations from time to time and options are altered regularly and seasonally. Should you not see availability for the date, time or party size that you are looking for, please contact us directly to explore alternate availability.
Off Peacock Lane RG40 3DF Bracknell United Kingdom