King Suite Weddings
Large Capacity Berkshire Wedding Venue
Your Dream Wedding Venue
AMAZING WEDDINGS IN WOKINGHAM & BRACKNELL
Located within the picturesque Easthampstead Park estate, the all-new King Suite is surrounded by 80 acres of magnificent Berkshire countryside.

Our team is committed to ensuring your dream wedding becomes a reality. Read on and discover more about The King Suite, where your perfect day awaits.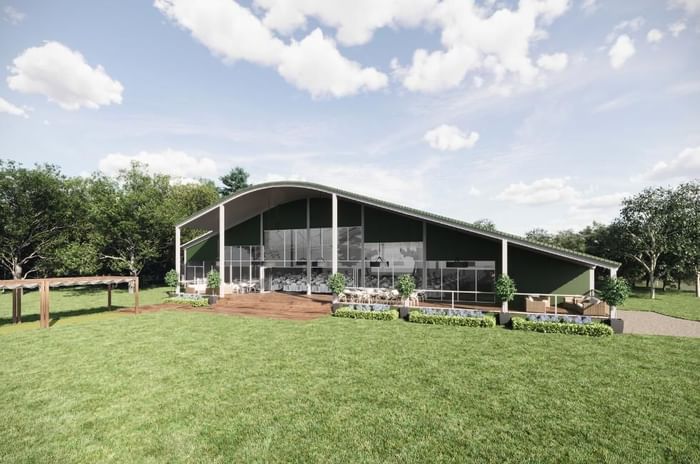 Large Capacity
The King Suite is a highly sought-after large wedding venue in Berkshire, capable of accommodating up to 480 people. With its spacious capacity it offers an exceptional setting for grand celebrations, ensuring your special day is truly remarkable.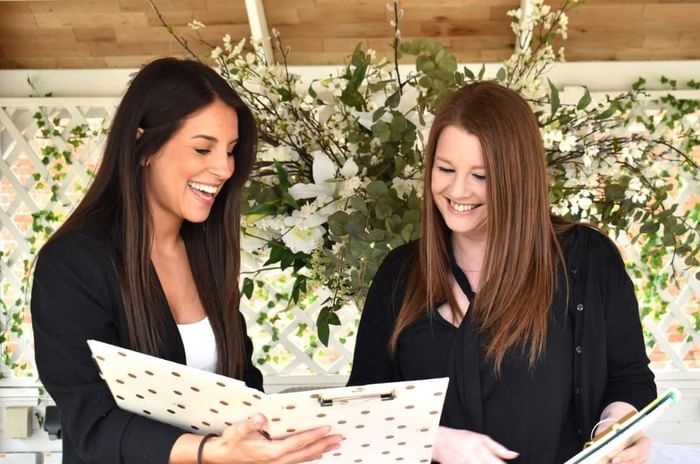 Wedding Experts
We assign a dedicated wedding coordinator to every couple who will always go above and beyond to deliver your perfect day. Relax knowing our team is here to support you and ensure that your dream wedding becomes a reality.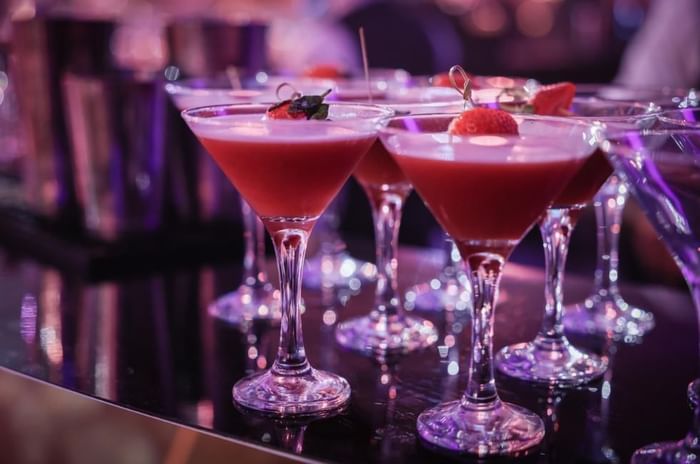 Superb Amenities
Enjoy a plethora of amenities at The King Suite and elevate your wedding day with exclusive access to our private bar, mesmerising white LED twinkly light dancefloor, versatile staging options, and a captivating video wall.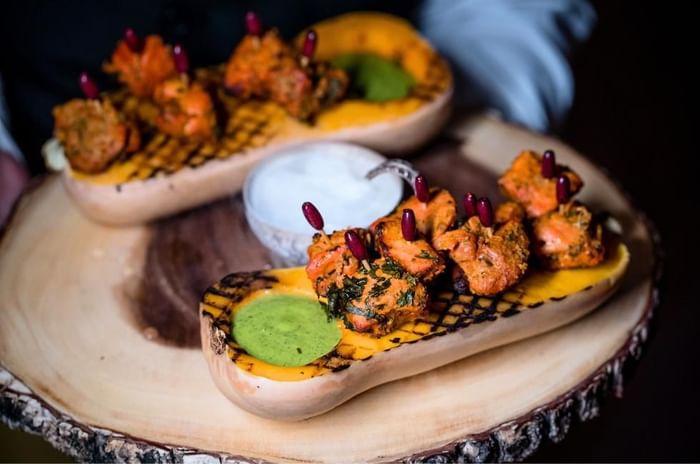 Amazing Food
Whether you choose our talented in-house chefs or opt for our exceptional Asian external caterers, the food options available are of the highest quality. Your guests will be treated to a delectable culinary experience that they will love.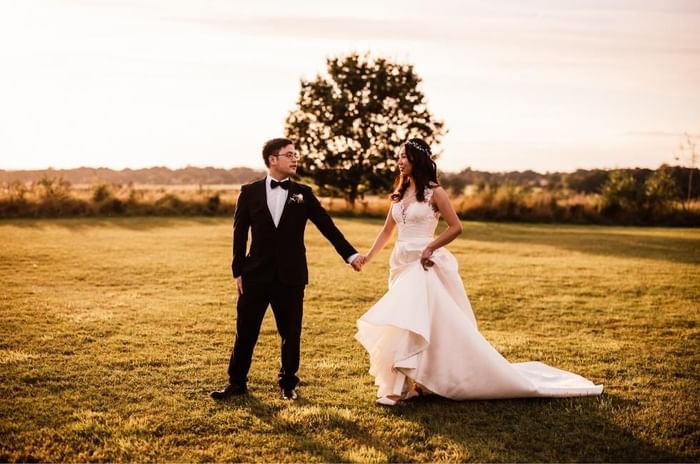 Private Garden
Enjoy your own private garden retreat. Delight in the exclusive garden area reserved just for you and your guests, providing the perfect space to unwind and appreciate the breathtaking beauty of your surroundings.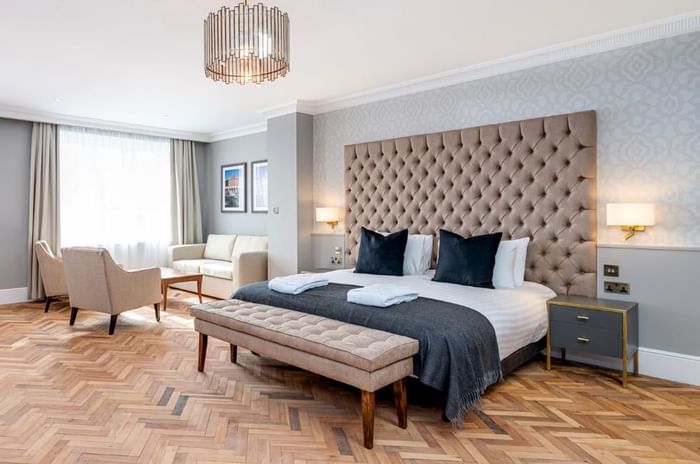 Accommodation
On-site accommodation can be booked in conjunction with your wedding at an additional cost and subject to availability. Our well-appointed modern rooms provide a peaceful and relaxing retreat after a day of celebration.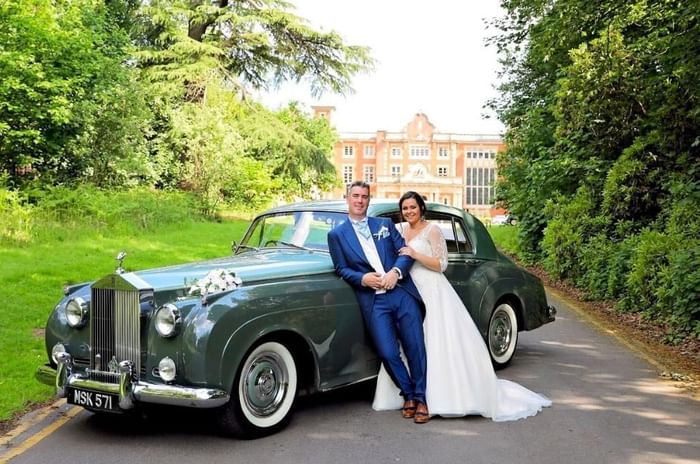 Free Parking
We understand the importance of a stress-free experience for our guests which is why we offer free on-site parking. Enjoy the convenience of easy access and peace of mind, ensuring that your focus remains solely on enjoying the occasion.
WEDDING VENUE TOUR APPOINTMENTS
It's never been easier to book a SHOW ROUND at Easthampstead Park
Easily book a show round of our beautiful Berkshire Wedding Venue online. We're looking forward to meeting you in person!
Flexible Wedding Options
From the freedom of dry hire to the enchantment of our exquisite wedding packages, we are dedicated to creating a celebration that exceeds your expectations.
Immerse yourself in a truly remarkable experience, tailored to your preferences, and prepare for a celebration that will leave lasting memories for years to come.
AMAZING WEDDING CATERING
Prepare to be amazed by the exceptional wedding food offerings at Easthampstead Park.

Our talented chefs create delicious culinary masterpieces ranging from delightful canapés to exquisite meals.

We understand the importance of catering to dietary requirements and take pride in accommodating them ensuring that all guests can fully enjoy the dining experience.

In addition to our in-house culinary expertise we offer the option of working with our preferred external Asian caterers for the dry hire of our King Suite.

​​​​​​​Whichever dining option you choose, you're guaranteed to fall in love with the flavours.
Perfect Day

We couldn't have asked for more from the attentive staff with the help and service. All the food was absolutely delicious and the hotel accommodation was stunning. Any couple planning to get married here should consider themselves lucky!
Dream Wedding

The wedding planner helped every step of the way through my wedding journey. They honestly gave me my dream wedding. I would recommend to any bride to get married here.
Fantastic Wedding Venue

Hannah and the team did an absolutely amazing job from start to finish, very accommodating of our requests, guests and suppliers! Beautiful venue and fantastic grounds to hold any event. Would highly recommend!
Why Get Married In The King Suite?
Large Capacity Wedding Venue in Berkshire
Experience the perfect wedding in The King Suite at Easthampstead Park.

Particularly renowned for its popularity among Asian Weddings, The King Suite offers a luxurious setting that exudes elegance and sophistication.

Our expert team of professionals is dedicated to ensuring every detail is meticulously planned and executed, leaving you with cherished memories of your special day.

From the grandeur of the venue to the personalised service, our fantastic Berkshire wedding venue promises an unforgettable experience that surpasses expectations.
Weddings At Easthampstead Park
Superb Wedding Venue In Wokingham & Bracknell
If you're planning a smaller wedding with 110 guests or fewer we invite you to consider our other wonderful spaces at Easthampstead Park.

From our charming wedding pavilion to our elegant ballroom, we have a range of options to suit your preferences.

Our dedicated weddings team is here to guide you through the process and assist you in choosing the perfect space for your special day.

We understand the importance of finding the ideal setting, and we are thrilled to help you choose your perfect space at our fantastic wedding venue in Berkshire.