UK Staycation | The Best Of Berkshire
Why Berkshire Is The Perfect Staycation
What is a staycation?
A staycation is a holiday where someone stays in their own country or at home instead of traveling abroad. It allows you to discover and enjoy all the attractions and activities your country has to offer.

One of the Best Staycations in the UK is undoubtedly found in the county of Berkshire which boasts numerous world-famous landmarks and attractions. Get ready to find out more about this fantastic place!
Why Choose Berkshire For Your Staycation In The UK?
In recent times an increasing number of people are opting for Staycations in the UK instead of traveling abroad.

When it comes to the Best Staycation in the UK, Berkshire stands out as an amazing destination you simply must explore! Surrounded by stunning English countryside you can enjoy lovely nature walks and spot wildlife.

Berkshire also proudly boasts a rich history and is home to many local attractions and landmarks such as Windsor Castle and Legoland, offering something for everyone to enjoy.
So why look elsewhere for your next holiday when Berkshire has it all? Experience the Best Staycation in the UK right here in this beautiful county!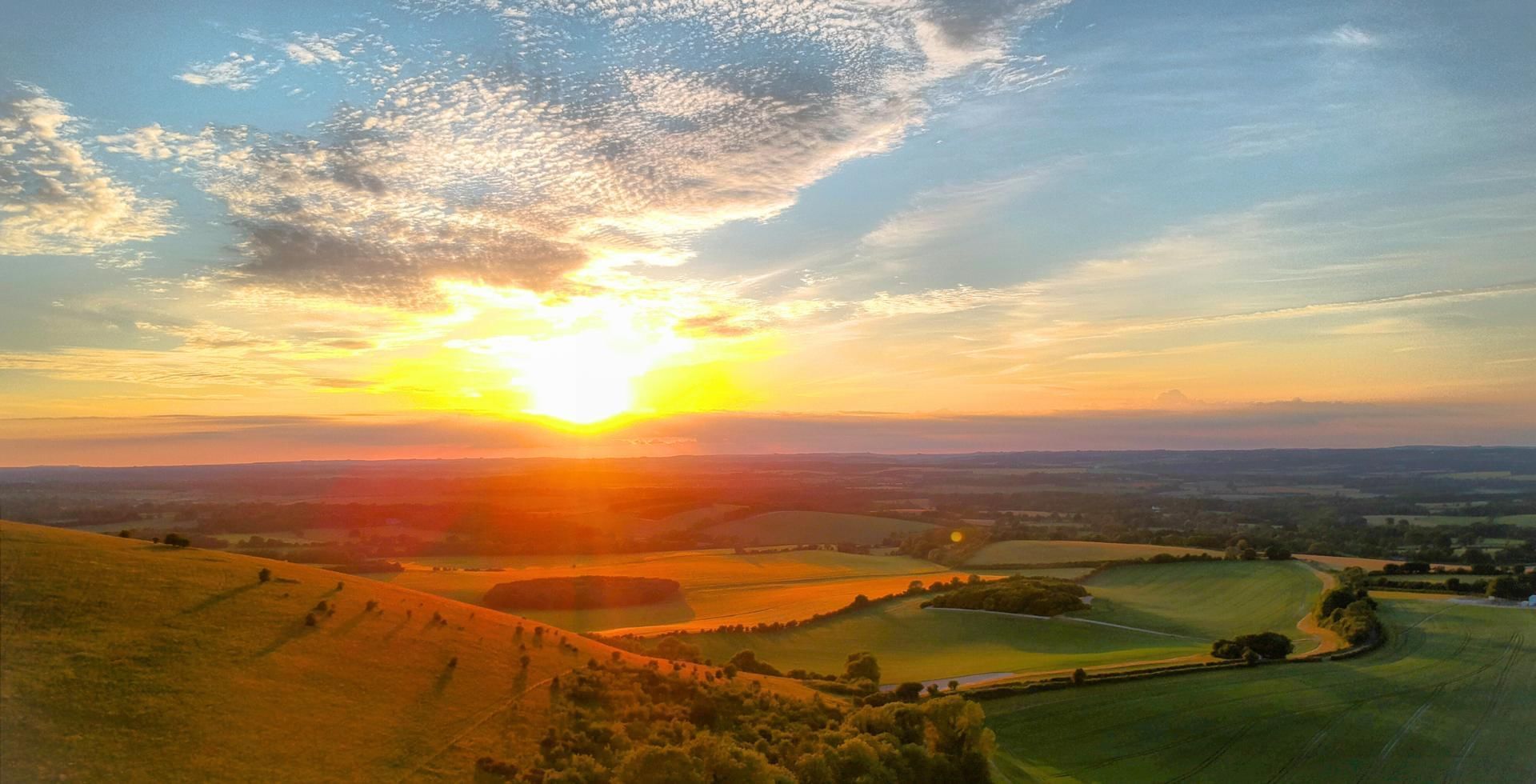 UK Staycation Ideas in Berkshire | Top 11 things to do
We've complied a list of the top 11 things to do in Berkshire to make your Staycation in the UK truly amazing!

Windsor
Silchester
Reading Abbey
Legoland
Marlow
The Lexicon
Windsor Great Park
Stanlake Winery
Cliveden House
Henley-On-Thames
Savill Garden

We hope you had a fantastic time exploring the plethora of exciting activities in Berkshire! And if you're on the lookout for excellent accommodation options, make sure to check out Easthampstead Park.
Luxury Hotel In Berkshire
Perfect for your Staycation in the UK
If you're looking for one of the Best Staycations in the UK, Easthampstead Park nestled in beautiful Berkshire countryside is the perfect option.

Stay with us and experience a peaceful atmosphere, luxurious accommodation, access to East Park Gym, a convenient on-site bar and restaurant, and superb gardens.

Our hotel is conveniently located near many attractions and landmarks offering a wonderful opportunity to discover all that Berkshire has to offer.

For more information on some fantastic places to visit head to our Explore page!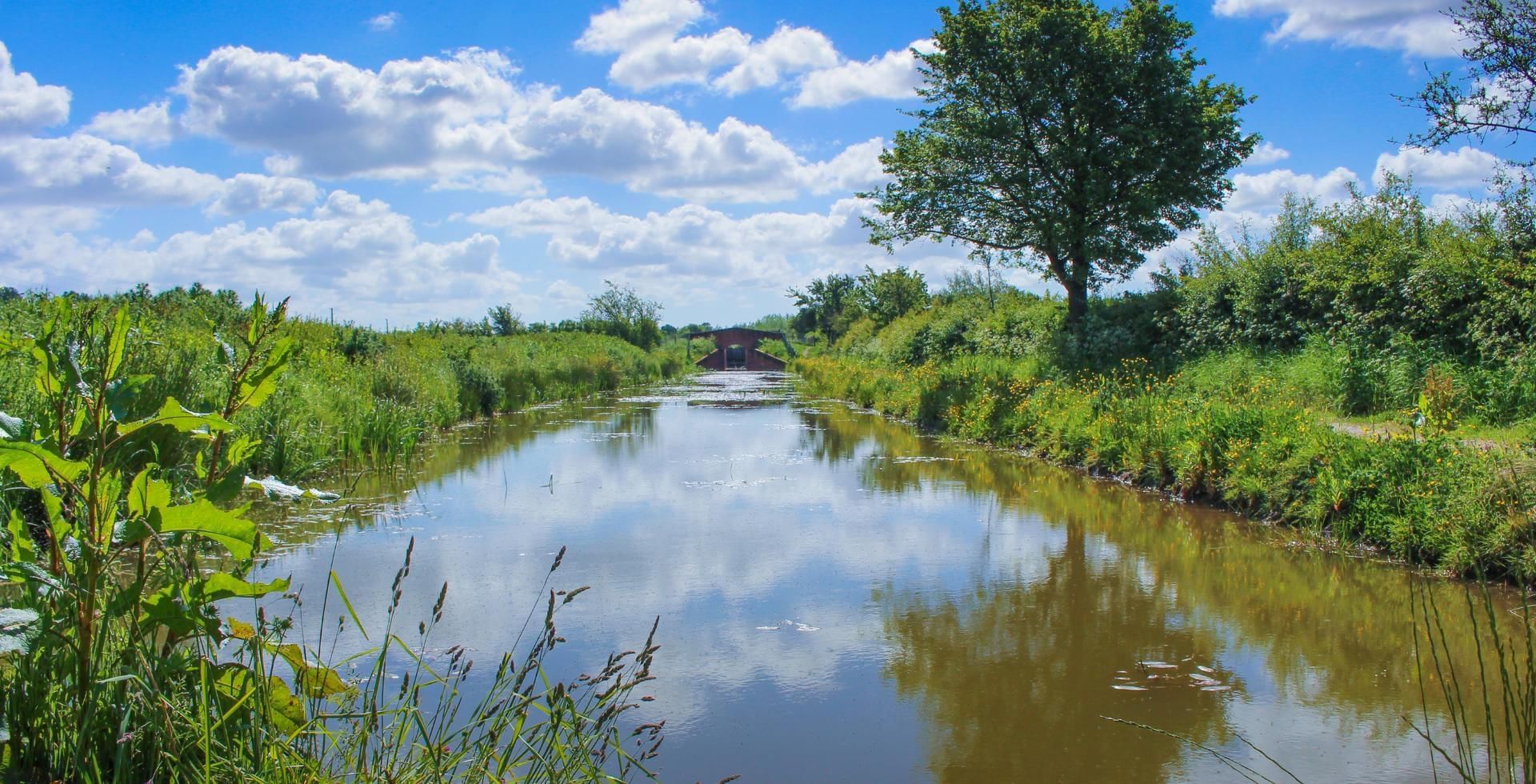 UK Staycations VS Holidays Abroad
If you're contemplating a UK Staycation here are some compelling reasons to take into account:

Practicality: Staycations in the UK eliminate the need for passports and avoid busy airports and slow security checks.

Cost-effectiveness: Staycations are usually cheaper than international vacations saving you money on travel expenses.

Explore your own country: Discover hidden gems and attractions within the UK.

Support the UK economy: By choosing a staycation your spending directly benefits local businesses.

Pet-friendly option: You may be able to take your pets along for the vacation.

No baggage restrictions: Enjoy the freedom of taking as much luggage as you like without worrying about extra fees.

No language barrier: Communicate effortlessly in your native language and avoid potential language barriers.

Beat the Heat: Escape hot temperatures in Europe and savour pleasant weather in the UK.

Stress-Free Travel: No airplane delays or cancellations.
UK Staycations | Where To Stay In South East England
In addition to Easthampstead Park Hotel which is perfect for your staycation in Berkshire, we as a group have some other fantastic sister properties where you can enjoy superb UK Staycations in the South of England.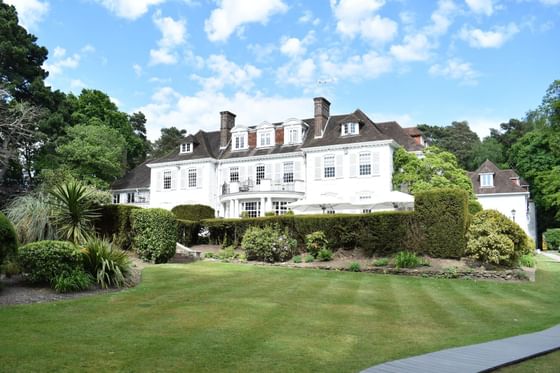 A stylish mansion house hotel surrounded by beautiful gardens, located near Woking town centre in the picturesque English countryside.
Read More

opens in a new tab