Why Is It Called Black Friday? [EXPLAINED]
How Did Black Friday Get Its Name, History of Black Friday and More!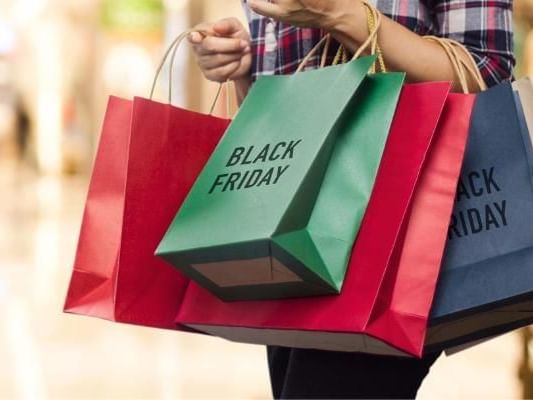 Ever wondered how the famous shopping season got it's name?
In short, it's thought that the term "Black Friday" first originated in 1869 and was initially used to describe the financial crisis after the United States' stock market crashed.
This was due to Jay Gould and Jim Fisk dramatically raising the price of gold.
Over the years Black Friday took on different connotations and there are many rumours about the true story behind the name.
What we know for sure is that the big day for holiday sales began in the US and follows Thanksgiving.
Here at Easthampstead Park in Berkshire we're big fans of Black Friday, and offer great deals during this time.
Read on to learn more on the topic "Why Is It Called Black Friday?" and discover the history behind it!
Black Friday History
Black Friday is a shopping day that's gained popularity among most British shoppers in the last decade or so.
Initially brought to the UK by Amazon, it's now embraced by various retailers and businesses' like ours here at Easthampstead Park who often slash prices during this time.
But what's the history behind it?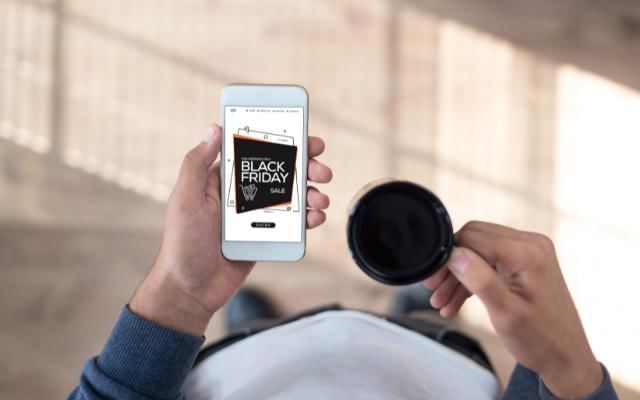 How The Famous Holiday Shopping Season Started
As mentioned, the name Black Friday has been used to describe many events throughout history.
In the 1950s and 1960s it's thought that the police in Philadelphia, USA began referring to the day after Thanksgiving as "Black Friday".
They dreaded the day due to hectic traffic jams and crowded sidewalks caused by people attending the annual Army-Navy football game.
By the late 1980s many retailers gave the name a new meaning by making Black Friday a big shopping day.
They opened their stores earlier, closed them later, and had special sales for just one day to make the most of the shoppers and tourists around.
This was one of the biggest shopping holidays of the year after the Christmas shopping season when stores finally turned a profit and their books went from red ink to black, hence the term "Black Friday".
Where stores were operating at a loss, they were now capitalising on the army-navy football game held annually as well as the big thanksgiving weekend.
It's important to note that this is what many historians believe, however the holiday shopping seasons history is often disputed.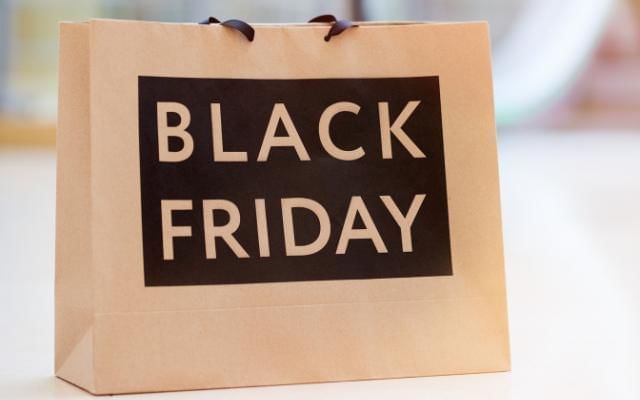 How Black Friday Became What It Is Today
What we know for sure is that Black Friday as we know it today began in the US.
It first started as the one day to grab a bargain but nowadays the deals tend to be available throughout the month of November.
Most brands usually end their sales at midnight on Cyber Monday.
Historically, Black Friday had negative connotations as people fought over discounted merchandise.
Luckily, Black Friday has become more accessible with many businesses now offering online discounts.
It's also inspired other shopping holidays like Cyber Monday and Small Business Saturday.
How To Find Black Friday Deals
Many department stores, retailers and businesses offer special Black Friday deals.
You can find these deals by doing a bit of online shopping or browsing in-store.
It's a great time to shop for various experiences and products from hotel breaks to clothing, as companies aim to offer their best prices of the year during this period.
Tips On Getting The Best Black Friday Bargains
Watch the video below to find out how you can get the best deals and avoid overspending.

When Is Black Friday 2023?
This 2023 Black Friday will be taking place on Friday, November 24th, the Friday following Thanksgiving.
Many businesses like ours will not only be offering big Friday sales but also special offers throughout the month of November.
------------------------------------------------------------------------------------
We hope you liked our article on "Why Is It Called Black Friday?".
The true story behind how Black Friday got its name is disputed.
However, Black Friday has undeniably become one of the biggest shopping day of the year in many places, including the United Kingdom.
Here at Easthampstead Park Hotel in Wokingham we aim to offer the best Black Friday deals possible.
Our sister properties in South East England, Gorse Hill in Surrey and Villiers Hotel in Buckinghamshire, are also offering great discounts!
Keep an eye out for our Cyber Monday sales too this 2023.
And for more great reads check out our Blog.
------------------------------------------------------------------------------------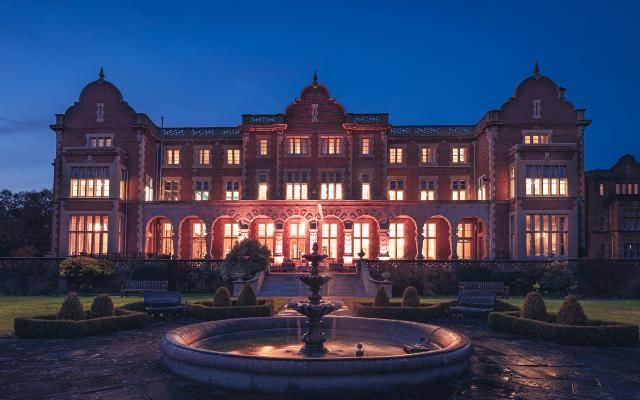 Frequently Asked Questions Related To: Why Is It Called Black Friday?
Q: How long does Black Friday last?
A: Black Friday typically lasts for a day. However, some businesses extend their Black Friday sales for a few days or even longer!
Q: Is Black Friday an American thing?
A: Black Friday originated in the United States however it's now popular in many other countries and is one of the best shopping days of the year.
Q: Is Black Friday only one day?
A: Traditionally, Black Friday is a one-day event following the Thanksgiving holiday but it's common for retailers to extend offers before and after the actual day, opening their doors to more sales.
Q: How cheap does Black Friday get?
A: Black Friday has grown to be one of the biggest shopping events of the year alongside Cyber Monday. Many businesses during this time offer significant discounts across various products and experiences.
Q: Is Black Friday a thing in England?
A: Black Friday has gained popularity in England over the past decade with many businesses offering Black Friday deals before and over the shopping weekend. People often engage in frenzied shopping during this period to snag the best discounts and deals available.
Q: Why does the UK do Black Friday?
A: Black Friday gained traction in the UK mainly due to its success in the United States. Retailers in the UK adopted the event to drive sales and compete during the annual shopping season.
Q: Do you really save money in Black Friday sales?
A: Black Friday sales can offer genuine savings on many products and experiences but it's important to research prices beforehand to ensure you're getting the best deals.
Q: Is Black Friday online only?
A: In recent years online sales have gained popularity but many retailers offer discounts in their physical locations as well during the Black Friday period.