What Is Peppercorn Sauce? [EXPLAINED] Recipe & More!
Peppercorn Sauce Explained, Easy Peppercorn Sauce Recipe & More!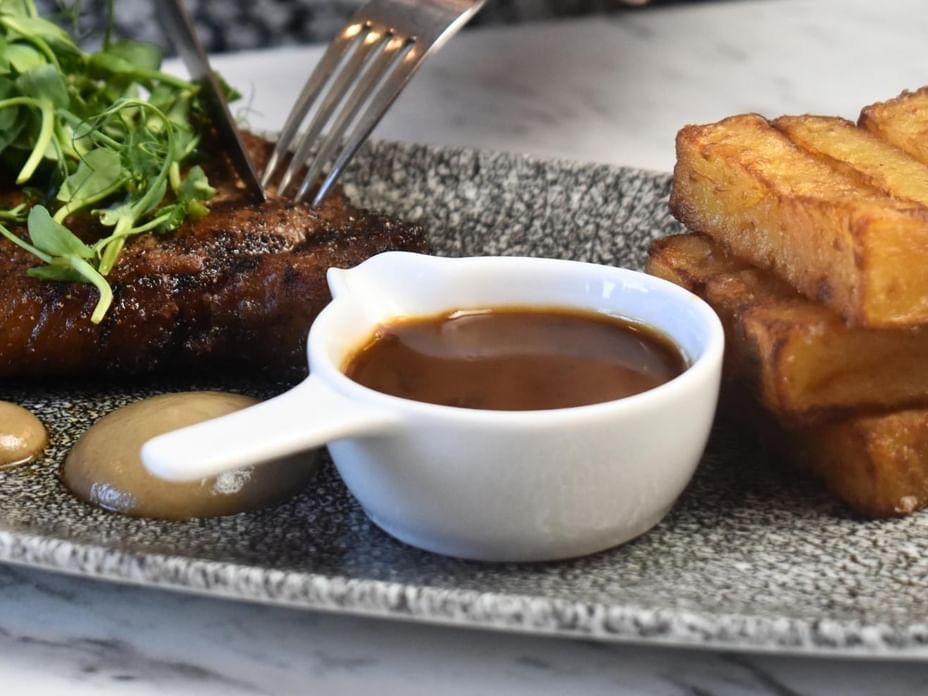 Peppercorn sauce is a creamy sauce made with peppercorns. You can use different types of peppercorns like black or green to make it.
Our homemade peppercorn sauce is a guest favourite at Easthampstead Park, particularly when paired with our regularly featured steak on the menu.
Keep reading to discover more on the topic "What is peppercorn sauce?" and even find an easy recipe you can whip up at home.
What Is Peppercorn Sauce Made Of?
Peppercorn sauce is a popular condiment, it's primary ingredients being whole peppercorns or crushed peppercorns and heavy cream.
These peppercorns, often black or a variety of colours, infuse the sauce with their distinct spicy flavour. It's just simply delicious!
Other ingredients may include butter, shallots, wine, garlic or additional seasonings.
What Does Peppercorn Sauce Go With?
Creamy peppercorn sauce is a well-loved condiment known for its superb pairing with steak.
The marriage of succulent steak with the rich, creamy, and boldly flavoured peppercorn sauce is a culinary classic.
You can also use it into other dishes like pasta or chicken for a delicious twist.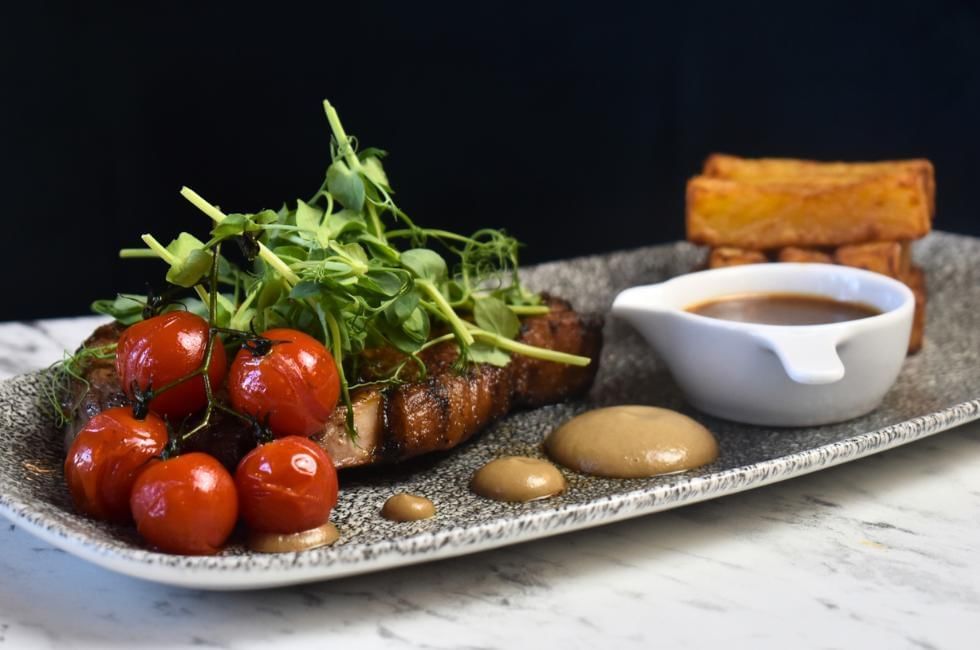 Easy Peppercorn Sauce For Steak Recipe
Now that you're familiar with what peppercorn sauce is, it's time to share a recipe for making this classic creamy sauce.
This peppercorn sauce is packed with flavour and is an essential sauce when you're serving up steak.
INGRIDIENTS (2 Servings)
1/2 tbsp butter
1 large shallot, finely chopped
1 and a half tbsp green peppercorns, in brine, drained
1 and a half tbsp brandy or cognac
50ml red wine
100ml good-quality beef stock
2 tbsp double cream
METHOD
STEP 1: Place the butter in a big frying pan with high sides. Then add the shallots and peppercorns and fry over a medium heat for around 5 minutes. Make sure the shallots have softened but don't let them turn brown.
STEP 2: Next, add the brandy and cook until it has reduced away to almost nothing.
STEP 3: Pour the wine into the pan and turn up the heat. Let it boil rapidly for 2 to 3 minutes or until it has reduced by half.
STEP 4: After that, add the stock, and allow the sauce to reduce again, but this time by two-thirds less, which will take a few minutes.
STEP 5: Add the cream and stir occasionally to allow it to thicken a bit. Taste the sauce with a spoon to make sure it has the right amount of seasoning for your liking before serving it with a juicy steak.
Tip: If you enjoy spice use a mortar and pestle to crush the peppercorns instead. You can also use coarsely crushed black peppercorns for this recipe.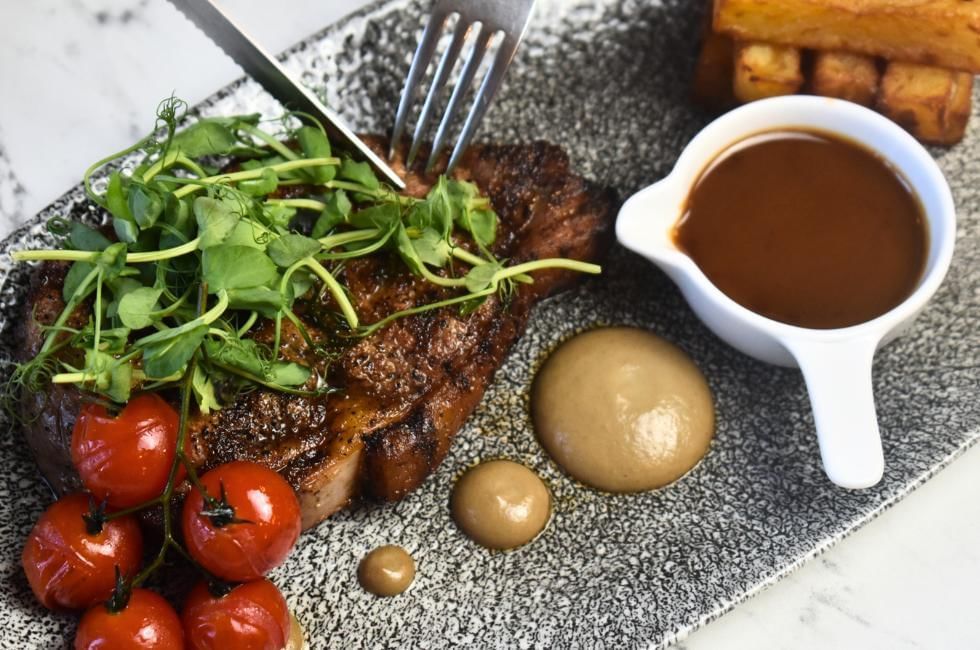 -------------------------------------------------------------------------------------
We hope you enjoyed our article on "What Is Peppercorn sauce?".
If you're looking for more food-related reads you can explore our sister properties articles on "Where In England Did Fish And Chips Originate?", "Afternoon Tea vs. High Tea | What's The Difference?" and "Yorkshire Pudding History".
And if you're craving delicious peppercorn sauce, be sure to check out dining at Easthampstead Park in Berkshire.
Our menu frequently features steak accompanied by this delicious condiment!
-------------------------------------------------------------------------------------
Frequently Asked Questions Related To: What Is Peppercorn Sauce?
Q: What does peppercorn sauce taste like?
A: Peppercorn sauce has a creamy, rich taste with warm notes of black pepper.
Q: What is the difference between pepper sauce and peppercorn sauce?
A: The main difference between pepper sauce and peppercorn sauce lies in their key ingredients. Pepper sauce is crafted from chili peppers whereas peppercorn sauce is made from peppercorns specifically black, green, or other varieties.
Q: Can you buy a peppercorn sauce?
A: Peppercorn sauce can be found at most major UK supermarkets.
Q: What sauces go well with steak?
A: Popular steak sauces include peppercorn sauce, garlic herb butter and salsa verde.