The Lexicon Bracknell: A Modern Shopping Experience In Berkshire
Shop To Your Hearts Content in Modern All Weather Surroundings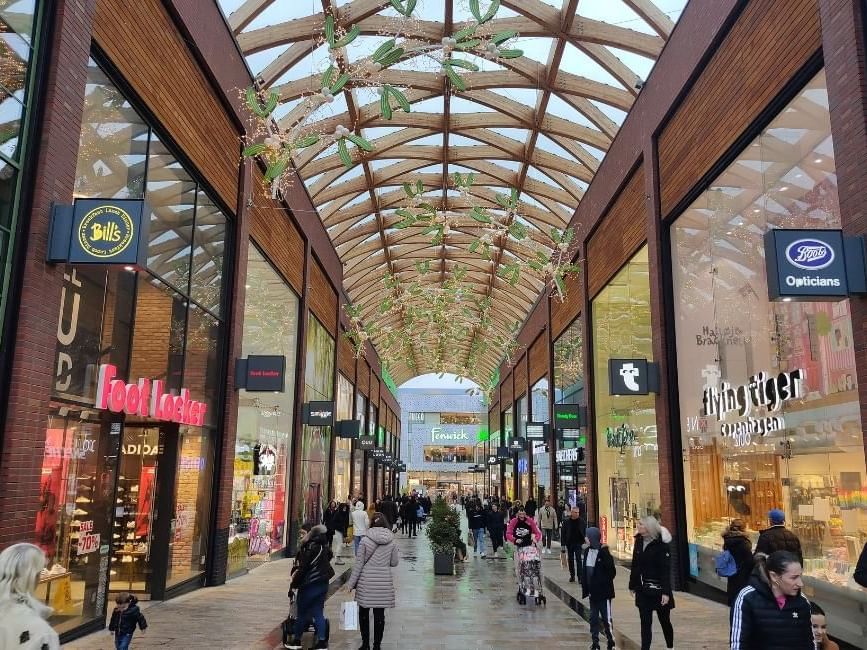 The Lexicon Bracknell is a modern shopping and leisure destination located in Berkshire and is just a 'stones throw' away from us here at Easthampstead Park.
Offering a vibrant and contemporary experience for visitors that combines a wide range of retail stores, restaurants, cafes, and leisure options, the Lexicon in Bracknell is not just a shoping centre but is instead, a sought after Bracknell & Wokingham entertainment destination.
Read on to find out all that the Lexicon Bracknell has to offer the visitor in this hady Lexicon Guide, let's go!
Overview of The Lexicon Bracknell
Bracknell's attractive shopping centre, The Lexicon, opened its doors in 2017 as a key element of the town's regeneration project.
Spanning one million square feet, this is one of Berkshire's leading shopping centres, and is a symbol of one of the most extensive regeneration efforts in the UK, backed by an impressive investment of more than £240 million.
This bustling retail and entertainment hub caters to the needs and desires of both locals and tourists with over 160 popular shops, cafes, restaurants, and community leisure outlets.
Insitu are popular brands like H&M, Primark, New Look, Marks & Spencer, TK Maxx plus many, many more!
Visitors can find everything from fashion and beauty to home furnishings and electronics here at the Lexocon Bracknell.

The shopping center also boasts a multi-screen cinema, providing an opportunity for movie lovers to catch the latest releases. This 12-screen cinema means visitors and movie lovers have the opportunity for to catch the latest releases in 2D, 3D and 4DX.
In addition to its diverse retail offerings, The Lexicon Bracknell features an array of dining options from casual eateries serving international cuisine to upscale restaurants offering fine dining experiences.
Basically, there is something to suit every mood, whim, taste and occasion at the Lexicon.
Lexicon Bracknell: Location & Accessibility
Situated in the heart of Bracknell town center, The Lexicon is easily accessible by various modes of transportation.
It is conveniently located near major road networks, making it easily reachable by car. The shopping destination is also well-served by public transportation, with a nearby train station and bus stops within walking distance.
The Lexicon Bracknell's central location makes it a convenient destination for both local residents and those visiting from surrounding areas.
Its accessibility ensures that shoppers can enjoy a hassle-free experience while exploring the wide range of offerings available at this modern Berkshire Lexicon Shopping destination.
Shopping at The Lexicon Bracknell
The Lexicon offers a modern and vibrant Bracknell Shopping experience for visitors of all ages. With a wide variety of stores and brands available, unique shopping experiences, and special offers and discounts, it is the perfect destination for a day of retail therapy.
Variety of Stores and Brands Available Within the Lexicon Bracknell
The Lexicon offers an impressive array of stores and brands, satisfying the tastes and requirements of every shopper.
A standout attraction is Fenwicks, the centres largest department store here in Bracknell. It provides an extensive range of products including designer and luxury brands, children's toys, gifts, and fashion as well as an exceptional Tapas style eatery, Fuego!
The Lexicon Bracknell features a rich blend of both well-known high street retailers, smaller local businesses and even some exclusive designer labels.
Whether your interests lie in Ladies Fashion, Mens Fashion, Technology, Beauty, Electronics, Home Decor, or Sporting Goods, The Lexicon Bracknell has something to offer for everyone.
A Unique Shopping Experience At Bracknell Lexicon
What sets The Lexicon Bracknell apart is its commitment to providing unique shopping experiences.
The center features beautifully designed outdoor spaces, creating a pleasant environment for shoppers to relax and enjoy their time.
Additionally, there are various events and activities organised throughout the year, such as pop-up shops, live performances, and seasonal markets, adding an extra element of excitement to your shopping trip.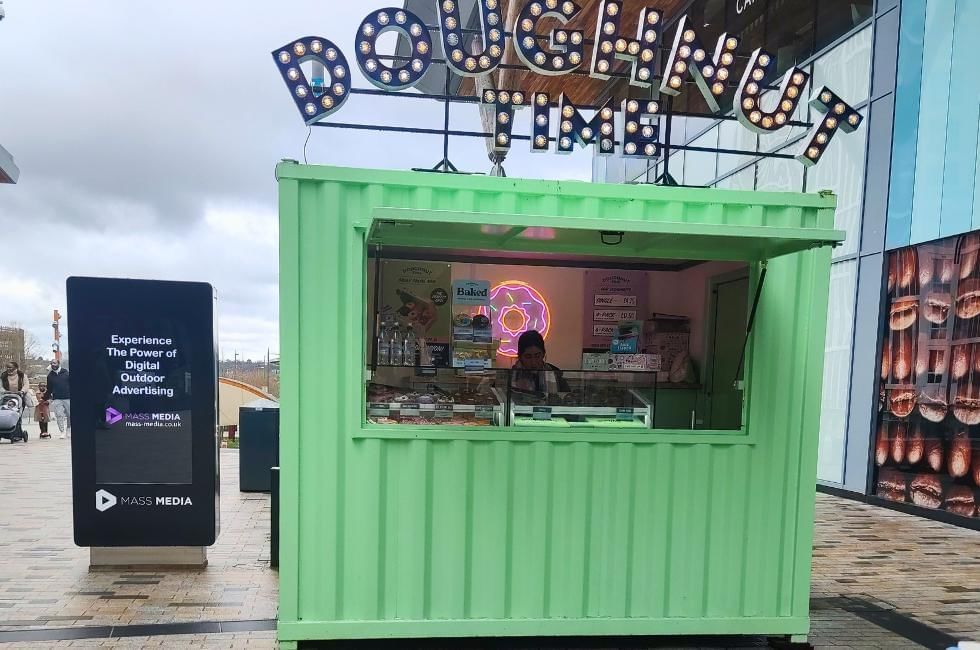 Lexicon Bracknell: Special Shopping Offers & Discounts
To enhance the shopping experience further, The Lexicon Bracknell regularly offers special offers and discounts from its stores.

Whether it's a seasonal sale or exclusive promotions, shoppers can take advantage of great deals and savings. These offers provide an opportunity to shop for your favorite brands at discounted prices while enjoying the vibrant atmosphere of The Lexicon Bracknell.
Dining Options at The Lexicon Bracknell
The Lexicon Bracknell is not just a shopping destination; it's also a food lover's paradise.
With a wide range of dining options, there is something to satisfy every palate. Whether you're looking for a quick bite or a leisurely meal, The Lexicon Bracknell has you covered.
Restaurants & Cafes (+Food Court)
The Lexicon Bracknell boasts a variety of restaurants & cafes that cater to different tastes and preferences where from popular chains to independent eateries, you'll find an array of options to choose from.
The Food Court sectipn of the development has yet to be completed but is in final planning so will be coming soon offering even more options!
Cuisine Options & Specialties
At The Lexicon Bracknell, you can indulge in a diverse range of cuisines. If you're a fan of Italian food, head to one of the Italian restaurants and savor delicious pasta dishes or authentic wood-fired pizzas.
For those who prefer Asian flavors, there are restaurants offering Chinese, Japanese, Thai, and Indian cuisine. If you're in the mood for some classic British fare, there are options for traditional fish and chips or hearty pub meals.
Specialty restaurants at The Lexicon Bracknell offer unique dining experiences. From steakhouses to seafood restaurants and vegan cafes to dessert parlors, there's something for everyone.
With its diverse dining options and culinary specialties, The Lexicon Bracknell offers visitors a modern and enjoyable dine and socialise shopping experience complete with satisfying meals.
Entertainment at The Lexicon Bracknell
The Lexicon Bracknell is more than just a shopping destination. It offers a wide range of entertainment options that cater to people of all ages and interests.
Lexicon Cinema & Theater Options
If you're a movie buff or enjoy live performances, The Lexicon Bracknell has got you covered as the modern Cineworld Bracknell located within the complex, showcases the latest blockbusters, allowing you to catch up on the newest releases.

Additionally, South Hill Park Arts Centre, situated nearby, hosts various theater productions, including plays, musicals, and dance performances.
Events & Activities For All Ages At The Lexicon
The Lexicon Bracknell regularly organises events and activities that cater to people of all ages.
From seasonal festivals and live music performances to children's workshops and art exhibitions, there's always something happening at The Lexicon.
Families can enjoy interactive experiences like face painting, storytelling sessions, and treasure hunts, while adults can attend wine tastings or participate in fitness classes.
These events not only add vibrancy to the shopping experience but also create a sense of community.
Services and Facilities at The Lexicon Bracknell
The Lexicon Bracknell is a modern shopping destination located in Berkshire, offering a wide range of services and facilities to enhance the shopping experience for visitors.
Lexicon Parking Facilities
One of the key conveniences provided by The Lexicon Bracknell is its ample parking facilities. With over 3,500 parking spaces available, shoppers can easily find a spot to park their vehicles and enjoy their time at the mall without worrying about parking constraints.
The parking areas are well-maintained and offer easy access to the shopping center, ensuring a hassle-free experience for visitors and whilst you cannot pre Reserve Parking online there are plenty of spcaes to cater.
In addition to the large number of parking spaces, The Lexicon Bracknell also offers designated parking bays for disabled visitors, providing accessibility and convenience for all shoppers.
Whether you are visiting the mall for a quick shopping trip or planning to spend a leisurely day exploring the various stores and restaurants, the parking facilities at The Lexicon Bracknell ensure that you can easily find a place to park and make the most of your visit.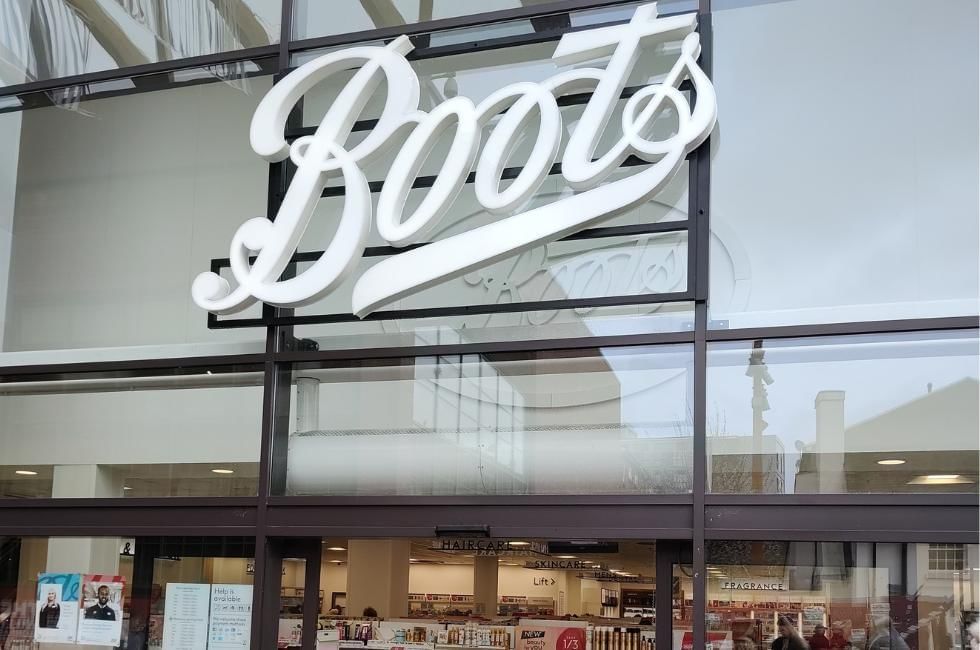 Best Place To Stay When Visiting Bracknell and The Lexicon
We might be biased, but if your at all thinking of visiting Bracknell and the Lexicon, perhaps as part of visiting friends in the area or as a UK Staycation, then we think Easthampstead Park is the perfect choice as it is just a short 8 minute drive from the hotel.
With amazing rooms, grounds and gardens Easthampstead Park is s welcoming Country Retreat where you can enjoy your Berkshire stay (and shopping experience) in grand style.
The Lexicon Bracknell: A Hub for Shopping, Dining, & Entertainment
As we said earlier, the Lexicon in Bracknell is not merely a shopping centre; it's a thriving hub that caters to a diverse array of interests and needs.
From shopping to dining, entertainment to special offers, this modern destination in Berkshire combines the essence of convenience, variety, and excitement.
Whether you're a local resident or planning a visit to the area, The Lexicon Bracknell promises an unforgettable experience filled with engaging activities, delectable dining options, and endless Lexicon Shopping opportunities.
Join us here atEasthampstead Park and come and explore all that The Lexicon Bracknell has to offer! Plan your visit today and we'll hopefull see you soon!

VIEW THE LEXICON BRACKNELL WEBSITE